Even though UCMR 5 hasn't yet been finalized and sampling isn't set to begin until 2023, it's top of mind for many of our clients. In this post, I'll provide a snapshot of UCMR 5 and what you need to know. Keep in mind that some of the details could change before UCMR 5 is finalized around the end of this year.
Bookmark our UCMR 5 page to stay up to date
What is the UCMR program?
UCMR stands for the Unregulated Contaminant Monitoring Rule. It was established under the Safe Drinking Water Act (SDWA) to help the EPA study the prevalence of unregulated contaminants suspected to be present in public drinking water supplies.
Contaminant candidates are those for which there are no health-based standards established under the SDWA and that are known or suspected to cause human health issues. UCMR compels EPA to select up to 30 contaminants to study. This list is updated every five years, and PFAS compounds were first added to UCMR 3.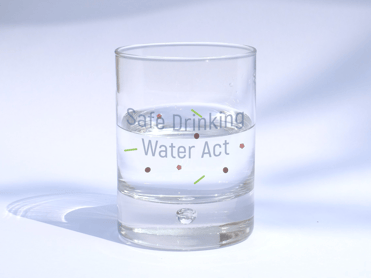 It's important to understand that the UCMR does not set regulatory limits for any contaminants. However, the data may be used by the EPA and the states to inform regulatory efforts. PFOA and PFOS are great examples. Since these two compounds were first studied under UCMR 3, several states have set MCLs (Maximum Contaminant Levels), health advisories, or reporting limits for these compounds. EPA also plans to issue federally enforceable MCLs for them, possibly as early as the end of this calendar year.
What's the timeline for UCMR 5?
The initial proposal for UCMR 5 was released on January 19, 2021, just as the Trump administration was set to leave the White House. On January 20th, the incoming administration issued a freeze on the proposal to give the new EPA administrator a chance to review it.
On March 11th, EPA published the UCMR 5 proposal in the Federal Register, triggering the 60-day public comment period. As I write this, that's where we are now. Comments are due to the EPA by May 10, 2021, and the agency will take them under consideration as they draft the final rule. The final Rule is scheduled to be issued winter 2021, with sampling to begin in 2023.
What's different in UCMR 5 from past rules?
There are several elements in the current proposal that differ from past UCMRs. Here are some of the most critical:
More public water systems will be required to participate. All public water systems (PWSs) serving 3,300 or more customers will be required to sample each entry point to the distribution system. UCMR 4 only required PWSs serving 10,000 people or more to sample. The EPA will also select up to 800 smaller PWSs to participate as well.
The addition of PWSs serving between 3,300 and 10,000 people was compelled by the America's Infrastructure Water Act (AIWA) of 2018. This means it is a permanent change to the UCMR program.
On the upside for small PWSs, AIWA also compels the EPA to pay for the testing of any system selected for the program serving less than 3,300 people. In addition, EPA intends to pay for the testing of systems serving between 3,300 and 10,000 people. This intent is subject to EPA budget availability.
More PFAS contaminants. The proposed list of 30 contaminants includes 29 PFAS plus lithium, although that may change. More on that in a moment.
Fewer sampling points. UCMR 5 focuses on sampling at entry points to the distribution system only. Past UCMR programs included sampling of source water, bi-weekly sampling of surface water (for microcystins), and sampling at each distribution system location.
What may change?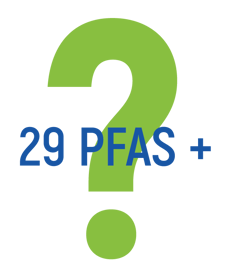 Until UCMR 5 is finalized, there are a number of details that could change. The one likely to have the greatest impact on our clients is a change in the contaminants that make the final list.
As established, the UCMR program is limited to studying 30 contaminants. However, a clause in the 2020 National Defense Authorization Act (NDAA) stipulates that unregulated PFAS included in UCMR 5 shall not count toward the limit. Therefore, UCMR 5 could include up to 59 contaminants: the 29 PFAS for which EPA has validated a drinking water method plus up to 30 other non-PFAS contaminants.
Are there limits associated with UCMR 5?
UCMR 5 is a reporting program designed to focus on unregulated contaminants that are known or suspected to have a negative impact on human health. As such, there are no federally enforceable limits associated with the program itself.
Are specific test methods required for UCMR 5?
If the proposal remains unchanged, testing for the 29 PFAS will require both EPA test methods 537.1 and 533. Testing for lithium will require EPA test method 200.7.
The current UCMR 5 proposal also requires the use of one field reagent blank (FRB) per PFAS test method per sampling point. FRBs are used to validate test results by verifying the sampler did not inadvertently cause contamination during sampling. Learn more about using FRBs when sampling for PFAS.
What are the sampling schedules for UCMR 5?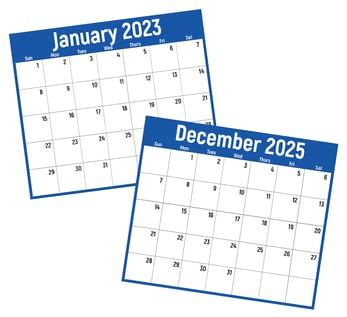 Again, if the proposal remains unchanged, sampling will take place between January 2023 and December 2025. Each system in the program will receive its own 12-month sampling schedule. All systems that use groundwater as a source will be required to sample each entry point semi-annually. Systems that use surface water or sources under the direct influence of groundwater (GWUDI systems) will be required to sample quarterly.
Do I need to use an EPA-approved lab?
UCMR 5 requires that all labs providing UCMR 5 testing services be approved by the EPA. The EPA is currently taking applications and will post the final approved list on their website. The approval process is understandably rigorous, and not all labs make the final cut. Pace has analyzed upwards of 100,000 samples under EPA UCMR 3 and 4 programs; nevertheless, our team started preparations for UCMR 5 in 2019.
How much will UCMR 5 testing cost?
The EPA has estimated testing costs to be around $950 per sample. We're already working with clients to help them develop a plan and budget for the pending UCMR 5 requirements. Reach out to us if you'd like to discuss project or budget planning.