The world of PFAS contamination, testing, and regulation has been moving forward at breakneck speed as the U.S. EPA continues to implement its PFAS Strategic Roadmap for 2021-2024. To help Pace® customers stay up to date, we're compiling the latest news and developments we think should be on everyone's radar. In this edition of Pace® News and Views, we examine some recent and upcoming actions that may have a big impact on industry.
Want Pace® News and Views delivered to your inbox?
Metal Finishing
As outlined in the U.S. EPA's 2021-2024 PFAS Strategic Roadmap, the agency plans to undertake rulemaking to restrict PFAS discharges from industrial categories where they have the data to do so. Guidelines for organic chemicals, plastics, and synthetic fibers (OCPSF) are expected by summer of next year. The agency also plans to address PFAS contamination from metal finishing and electroplating, but more data is needed before a rule can be proposed. (Expected Summer 2024)
As reported by Products Finishing Online, metal finishing and electroplating businesses may have received a data-gathering survey from the agency in October. The survey is a significant undertaking and will be executed under the federal Clean Water Act's authority, similar to the last major discharge survey of the industry over 20 years ago.
Plastics
We mentioned this in our last News and Views, but given the potential impact on industry, this one is worth mentioning again. On August 12th, the U.S. EPA released the results of a study confirming that liquids can contain unintentionally added PFAS if they are stored in plastic containers made with PFAS. Stephen Somerville, PFAS Technical Manager at Pace®, recently contributed to another study which examined the level of leaching from various types of HPDE containers. For more information on the results of that study, reach out to us.
Not all fluorinated plastics contain PFAS. Pace® PFAS testing services can help you determine if the products you produce or distribute are at risk. Learn more.
Food & Beverage
We've recently reported that the FDA is taking a closer look at PFAS regulations, especially with the concerns over PFAS in food packaging potentially leaching into the products we consume. Earlier this year, PFAS control advocates attempted to get restrictions on PFAS included in S 4348, the Food and Drug Administration Safety and Landmark Advancements Act of 2022. This included prohibitions on PFAS in food packaging as well as expanding the right of the FDA to recall consumer products with added PFAS and to implement additional reporting requirements. As reported in Chemical Watch, the bill was signed by the president on September 30th, but without the additional PFAS amendments.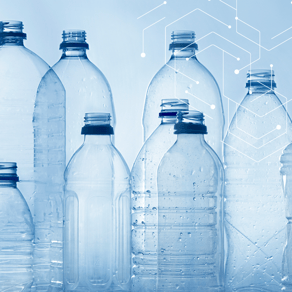 Although bottled water is not covered under the Safe Drinking Water Act (SDWA), it seems likely that the FDA will feel compelled to set limits for PFOA and PFOS when National Primary Drinking Water Regulations are set for these two compounds. The agency considered setting limits in 2020 but rejected the idea. However, calls are increasing for FDA oversight of PFAS in bottled water. The International Bottled Water Association currently limits PFAS to 5 ppt for any one compound and 10 ppt for all PFAS combined.
California
California deserves its own entry in this edition of PFAS News and Views. Here are a few of the most recent industry-related actions taken to help regulate PFAS in the state. With California claiming to be the world's 4th largest economy, what passes in California isn't likely to stay in California.
CA AB 2247 – Passed on August 30, 2022, this law would have required manufacturers to collect information on and publicly disclose products or product components containing PFAS that are sold or imported into California; however, bill was vetoed by Governor Newsom for financial reasons.
Textiles – Passed on August 30th and signed by the governor, AB 1817 restricts PFAS in textiles including new apparel products. The bill defines "regulated PFAS" as PFAS that a manufacturer has intentionally added to a product and PFAS that are intentional breakdown products of an added chemical that also have a functional or technical effect in the product. The bill also limits the presence of PFAS, as measured in total organic fluorine, in a product or product component at 100 ppm (parts per million) beginning January 1, 2025 and 50 ppm beginning January 1, 2027. It's important to note that this is the first successfully passed legislation that effectively regulates the entire class of PFAS chemicals and could be a sign of things to come.
Visit PFAS.com to learn more about methods for measuring total organic fluorine in commercial and industrial products.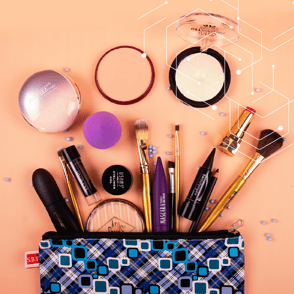 Cosmetics – This law, signed by Governor Newsom on September 29th, restricts a person or entity from manufacturing, selling, delivering, holding, or offering for sale in commerce any cosmetic product that contains intentionally added PFAS beginning January 21, 2025.
Interestingly, the bill text does not qualify PFAS as "regulated PFAS" the way AB 1817 did. We'll leave it to the legal experts to determine the ramifications of omitting that adjective. Neither does the law defining "holding." That could mean warehousing, or it could simply mean "owning." Should we be prepared to relinquish our waterproof mascara along with the apple we forgot we had in our carry-on when we go through security at the airport?
Food Packaging – Last but not least, AB 1200 was passed and signed by California's governor in October of 2021. This law prohibits the use of PFAS in food packaging. Again, the law refers to regulated PFAS, but in the definitions this is defined much like it is in the newer law addressing PFAS in textiles. (Except AB 1200 only sets a threshold for the presence of PFAS – added intentionally or not – at 100 ppm.) This law goes into effect on January 1, 2023, so just a couple of months from now. Lexology has an article outlining the challenges food packagers will face when implementing the "least toxic alternative" clause.
Top 5 Business Implications of Designating PFAS as Hazardous Substances
Comments on the U.S. EPA's proposed rule to designate PFAS as hazardous substances under CERCLA closed on Oct 6th. The National Law Review does a nice job of summarizing in 5 clear points what the finalization of this rule will mean to industry.
Pace® provides testing services for a wide range of environmental matrices including wastewater, soil, industrial products, leachate, AFFF and more. Contact us to discuss how our services can help inform your risk analysis.
Is Your Business Close to an EJ Community?
The U.S. EPA's 2021-2024 PFAS Strategic Roadmap frequently mentions the importance of addressing the impact of PFAS on communities with environmental justice concerns. As reported by JDSupra, the U.S. EPA recently released an updated legal "toolbox" to further the Administration's goal of achieving environmental justice (EJ) in historical "EJ Communities." Business and entities near these communities should be prepared for increased scrutiny and public participation in their permitting processes.
A few days after the JDSupra article was published, the U.S. EPA also announced the formation of the Office of Environmental Justice and External Civil Rights. No doubt we'll be revisiting this topic in future posts.
TSCA One-Time Reporting Rule Looms
With all that's going on under CERCLA and the CWA, it can be easy to overlook the many other tools the U.S. EPA has in its toolbox to gather information and combat PFAS contamination. The Toxic Substances Control Act (TSCA) is one of these tools. As the Pillsbury legal firm reports, industry is awaiting the finalization of a one-time reporting rule that will require a huge swath of industry to report on their historical PFAS manufacturing and importation. As the article points out, many businesses will be challenged to comply.
On-Demand Webinar
The ultra-low PFAS Health Advisories recently issued by the U.S. EPA created a wide range of reactions, from questions to consternation with a little bit of approbation mixed in. In this on-demand webinar, our PFAS experts share their insights on what these new advisories mean for industry and water professionals.