The world of PFAS contamination, testing, and regulation has been moving forward at breakneck speed as the EPA continues to implement its PFAS Strategic Roadmap for 2021-2024. To help Pace® customers stay up to date, we're compiling news and developments from the past few weeks that we think should be on everyone's radar.
Want Pace® News and Views delivered to your inbox? Subscribe here.
EPA Draft Method 1621 Released
Topping the news cycle last month was the release of EPA Draft Method 1621. This new method is described by the EPA Office of Water as a "Screening Method for the Determination of Adsorbable Organic Fluorine (AOF) in Aqueous Matrices by Combustion Ion Chromatography (CIC)." As drafted, Method 1621 can quantify total organofluorine at the parts-per-billion level in all aqueous matrices. Pace® was chosen to perform the single-lab validation for Draft Method 1621 and will also be participating in the multi-lab validation phase expected to take place summer of 2022.
At this time, EPA Draft Method 1621 is not required for regulatory compliance at either the state or federal level, although the EPA stated in a recent memo that it may be used to test industrial wastewater discharge. In addition, the release of EPA Draft Method 1621 demonstrates real progress toward the EPA's goal of developing new methods for detecting PFAS in water, air, and land, as outlined in the agency's PFAS Strategic Roadmap.
Liable or Not Under CERCLA?
As we've discussed many times, the EPA has proposed to designate PFOA and PFOS as hazardous substances under CERCLA. Once this happens, property owners could be held responsible for clean-up even if the contamination was caused by a previous owner. Businesses looking to buy property or considering mergers or acquisitions should be especially aware of the potential liability they may face. Pace® regularly performs environmental testing for PFAS and other compounds across a wide variety of matrices, such as soil, wastewater, and groundwater, prior to mergers and business or site acquisitions.
However, it's now being reported that the EPA's Office of Land and Emergency Management (OLEM) is looking for ways to limit the liability of current property owners who aren't actually responsible for the contamination. The question seems to be: Does the OLEM have the authority? Pace® doesn't provide any liability consulting – we're all about the science – but this is a development we thought our clients should be aware of.
EPA Adds 5 PFAS to Superfund Screening Levels
On May 18th, the EPA assigned new risk-based values to 5 PFAS compounds, including HFPO-DA (GenX chemicals), PFOS, PFOA, PFNA, and PFHxS. It should be noted that these are screening levels, not regulatory limits. The EPA intends to use these values to assess whether additional investigation or remediation is needed at CERCLA Superfund sites.
NPDES Permitting Changes
One of the strategies cited in the EPA's PFAS Strategic Roadmap was "to proactively use existing NPDES authorities to reduce discharges of PFAS at the source and obtain more comprehensive information through monitoring on the sources of PFAS and quantity of PFAS discharged by these sources."
In a memo issued on April 28th, the EPA put that plan into action. You can read the entire memo here, but here are a couple of key highlights:
Even though EPA Draft Method 1633 has not yet been finalized, it is now required for NPDES permitting.

EPA Draft Method 1621, a CWA method for quantifying adsorbable organofluorine in aqueous matrices, can be used if appropriate.

Permittees will also be expected to implement several "best practices" for eliminating PFAS in discharge.

The EPA will also use the data collected to inform future changes to its Effluent Limitations Guidelines (ELG).

While the EPA only administers the NPDES program for a handful of states, they are also updating the guidelines for states that administer their own NPDES program.
Pace® offers both EPA Draft Method 1633 and the recently published EPA Draft Method 1621. As noted above, Pace® was chosen to perform the single-lab validation for Draft Method 1621 and will also be participating in the multi-lab validation phase expected to take place summer of 2022. If you have questions about using these methods for NPDES compliance at either the state or federal level, reach out to us. Our PFAS team would be happy to provide guidance.
EPA Takes Steps to Protect Aquatic Life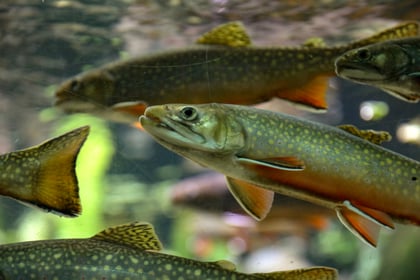 Just as news stories about elevated levels of PFAS in fish in Maine and Michigan hit the wire, the EPA has announced that it intends to propose Clean Water Act (CWA) aquatic life criteria for PFOA and PFOS. According to the EPA, "The criteria are intended to protect aquatic life in the United States from short-term and long-term toxic effects of PFOA and PFOS." No doubt, the criteria will also help natural resource managers set consumption guidelines to protect humans and other animals that eat fish caught in impacted waters. Pace® offers PFAS testing for biota, including both plant and animal tissue.
DOD Halts Thermal Destruction of PFAS
One of the many PFAS challenges the DOD faces is what to do with its stockpiles of legacy AFFF that contain PFAS. Incineration had been a common disposal method until evidence suggested that particles of incomplete combustion (PICS) may spread PFAS contamination to neighborhoods surrounding incineration sites. The 2022 NDAA requires the department to halt the incineration of PFAS until it implements clear guidance on destruction and disposal. This prohibition went into effect on April 26th.
Maine Becomes First State to Ban Biosolids as Soil Amendments
In last month's News & Views, we talked about LD1911, a bill introduced in Maine that would require the annual screening of biosolids land applied as fertilizer. As anyone who follows pending legislation knows, the final bill is often much different than the original. Often, it's softened into something both sides can agree is an implementable solution. This time, Maine's legislature went the other direction. Instead of requiring annual screening of biosolids before application, LD1911 was passed as a ban on the application of biosolids. You can read the final text of the bill here.
Bill to Study PFAS in Leachate Passes in Maine
We also reported on the introduction of LD1875 in Maine last month. Originally, this bill would require state-owned landfills to remove PFAS from leachate prior to sending it to wastewater treatment OR for wastewater treatment facilities to "reduce the concentration of perfluoroalkyl and polyfluoroalkyl substances in all of its discharges and residual sludge to the extent feasible with available technology and at least as effectively as could be achieved through treatment of the leachate prior to its transfer."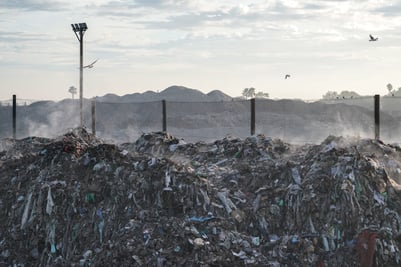 In this case, the Maine state legislature struck the general language and turned it into a bill that focuses on studying treatment technologies for landfill leachate. The Department of Administrative and Financial Services, Bureau of General Services is required to submit a report containing its findings and recommendations, including any suggested legislation, resulting from the study to a standing committee of the state legislature so that additional legislation may be taken up in the next session. The final text of this bill can be read here.
One key takeaway from this is that, while the bill may have been significantly modified, landfill and wastewater treatment operators in Maine are likely to see additional regulatory action as a result of the study. We imagine other states will be interested in seeing the final reports and the resulting legislation as well.
New Hampshire Passes Bill to Limit PFAS in Wastewater
New Hampshire has had a front-row seat to the challenges Maine has with PFAS contamination stemming from land-applied biosolids. Perhaps that is why state legislators passed a bill in May that allows wastewater treatment facilities to require providers of discharge to their facilities to test for PFAS. This law also gives the treatment facility the right to refuse discharge from any commercial/industrial facility or hauler that has reported a level of PFAS above the level the wastewater treatment plant determines to be acceptable. The new law takes effect immediately.
PFAS Remediation Expenses Expected to Triple by 2030
As reported in WaterWorld and elsewhere, a new report from Bluefield Research projects that investments in PFAS remediation technologies will triple by 2030, from $334.6 million annually in 2020 to $1.1 billion in 2030. As alarming as this jump is, this isn't all bad news. One of the drivers of increased costs is likely to be the advancements in PFAS treatment technologies. For example, the EPA has a team dedicated to finding new ways to remove and destroy PFAS. Numerous private companies are also exploring innovative new ways to address the problem.
SAB Report on PFOA and PFOS expected soon
Many expect the final report from the EPA's Science Advisory Board (SAB) on issues related to the EPA's proposals to regulate PFOA and PFOS in drinking water to be issued soon. The draft report released on April 1st was generally supportive of the regulations but called into question a few of the EPA's assumptions and methodologies. Once the final report is received, the EPA will use the SAB's findings to adapt its proposal.