In the world of PFAS contamination and regulation, 2023 promises to be a busy year. In just the first few weeks, we have seen plenty of fresh headlines already. To help our readers stay up to date, our PFAS experts compiled the latest news and developments we think should be on everyone's radar. We have also sprinkled in some of our thoughts on what these developments may mean for the industry and your organization.
Stay updated on the latest PFAS news.
Have Pace® News and Views delivered to your inbox.
Effluent Guidelines Program Plan 15 Finalized
On January 22, the U.S. EPA announced the finalization of the Effluent Guidelines Program Plan 15. Updated every two years, the Effluent Guidelines Program Plan does not set specific ELGs (Effluent Limitation Guidelines). Instead, it determines for which industries limitations will be set and which industries require more study. In the Plan 15, PFAS will be the focus in two of the three studies the EPA has outlined.
Based on a study conducted by the EPA in 2021, which found PFAS in the leachate of 95% of the landfills tested, the EPA has decided that the landfill industry warrants PFAS ELGs. Plan 15 also called for additional research into PFAS discharged from textile mills before ELGs can be defined. The EPA will also launch a detailed study into the industrial discharge of PFAS into Publicly Owned Treatment Works (POTWs), such as municipal wastewater treatment plants.
DOD Issues Specs for PFAS-Free Firefighting Foam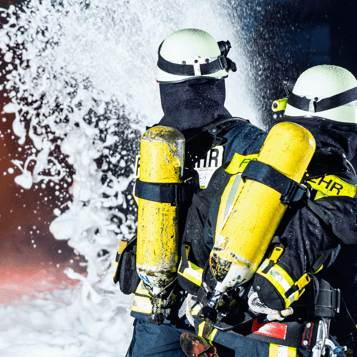 As readers of our blog know, the aqueous film-forming foams (AFFF) used to fight Class B chemical fires can be a significant contributor to PFAS contamination. On January 6, the DOD issued revised specifications for PFAS-free firefighting foams. While these standards do not approve any specific foam formulations, they pave the way for companies to develop new foams that meet the DOD's requirements. Ultimately, this also sets the stage for the use of PFAS-free firefighting foams in commercial aviation.
Get the Latest on Draft Method 1633
The U.S. EPA's Draft Method 1633 is quickly becoming the go-to test method for a variety of matrices and testing scenarios. The Effluent Guidelines Program Plan 15 called for Draft Method 1633 to be finalized to support future ELGs on wastewater discharges from landfills and other industries. The DOD's new performance specifications for PFAS-free firefighting foams also specify Draft Method 1633 as the preferred method for testing AFFF (aqueous film-forming foam) and F3 (fluorine-free foam). To learn more about the status of Method 1633, its advantages, and its limitations, download our on-demand webinar: A Deep Dive into the Third Draft of Method 1633 for PFAS.
Draft NECI includes PFAS
On January 12, the U.S. EPA published its Draft National Enforcement and Compliance Initiatives for Fiscal Years 2024-2027, kicking off a 60-day public comment period. A new initiative proposed in this draft centers around the agency's goal of holding polluters accountable for PFAS contamination.
"A PFAS NECI initially would focus on identifying the extent of PFAS exposures that pose a threat to human health and the environment and pursuing responsible parties for those exposures. Where appropriate, EPA would work with its State partners on this initiative and seek to supplement PFAS enforcement work already performed by many State regulators. To the extent that PFAS cleanup efforts occur under CERCLA, EPA will develop a CERCLA enforcement discretion and contribution protection settlement policy regarding PFAS contamination. For example, EPA intends to focus enforcement efforts on PFAS manufacturers whose actions result in the release of significant amounts of PFAS into the environment, and on federal facilities that may be a significant source of PFAS contamination. EPA does not intend to pursue entities where equitable factors do not support assigning CERCLA responsibility."
Federal Register, Vol. 88, No. 8, page 2096
EU Countries Ban PFAS/Not PFAS
Hydrofluoroolefins (HFOs) are compounds commonly used in the refrigeration industry and considered environmentally friendly because they do not pose the same risk to the ozone as more traditional coolants. However, last year, several EU countries announced their intent to restrict HFOs and Hydrofluorocarbons (HFCs) as part of broader restrictions on PFAS. While this proposal will only impact countries in the EU, the U.S. coolant industry is keeping an eye on this one. Currently, HFOs are not typically classified as PFAS in the U.S., but definitions are always open to interpretation and subject to change.
What's Old is New – EPA Proposes SNUR on Inactive Chemicals
The U.S. EPA's Significant New Use Rule (SNUR) under the Toxic Substances Control Act (TSCA) is designed to manage the potential risk to human health and the environment from chemicals new to the marketplace. However, the agency also has plans to use SNUR to control the re-introduction of discontinued PFAS. To that end, the EPA recently proposed a new rule requiring companies to submit these compounds for a formal safety review before they could be put back into production. The publication of this rule in the Federal Register will kick off a 60-day public comment period.
Comment Period Ends for TRI De Minimis Exemption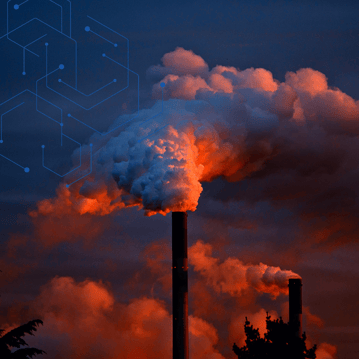 On February 3, the comment period closed on the U.S. EPA's proposal to remove the de minimis exemption to the Toxic Release Inventory (TRI) reporting rule. Critics argue that, without the exemption, TRI reporting is overly burdensome. They argue this is especially true for small and mid-sized businesses, as they will need to track down information on trace quantities of chemicals used in their operations. That these organizations may not even be aware of the presence of these PFAS makes the reporting even more of a challenge. Proponents argue that releases of toxic compounds are woefully under-reported and removing the de minimis exemption will help hold polluters accountable.
It remains to be seen what the EPA will make of the opposing arguments. In the meantime, Pace® can help you assess your potential reporting requirements by analyzing a variety of matrices, including commercial and industrial products, wastewater discharge, stack emissions, landfill leachate, and more. Download our TRI info sheet or contact us for more information.
Court Throws Out Suit Against PFAS Health Advisories
After the U.S. EPA released revised health advisories for PFOA and PFOS last year, the American Chemistry Council quickly challenged them in court. On January 23, the U.S. Court of Appeals in the District of Columbia threw out the suit due to lack of standing. The three-judge panel decided the ACC had not sufficiently demonstrated that the advisories had caused harm to any of its members.
WOTUS Redefinition Published
Finally, as we reported in our last News & Views, the U.S. EPA and Army Corps of Engineers updated the definition of what types of bodies of water qualify as Waters of the United States (WOTUS) and would, thereby, be subject to regulatory action under the Clean Water Act (CWA). The rule has now been published in the Federal Register and will go into effect on March 20, 2023. Again, this redefinition could have an impact on industry as it could expand the scope of programs, such as the National Pollutant Discharge Elimination System (NPDES). Many states are using the program to address PFAS in wastewater discharge.
Remember to Subscribe
While the first few weeks of 2023 have seen a lot of PFAS actions and announcements, we expect even more in the weeks to come. The EPA's Regulatory Agenda calls for proposed Maximum Contaminant Levels (MCLs) for PFOA and PFOS in drinking water to be announced on Friday, March 3rd. There are other actions and announcements we are watching for as well. If you have not already, please make sure to subscribe to our blog, so you can stay updated on the latest developments and what they may mean for your organization.