Even as EPA Draft Method 1633 goes through revisions, it's already become the go-to method for many regulatory programs. For example, the U.S. EPA strongly encourages Draft Method 1633 for NPDES (National Pollutant Discharge Elimination System) permitting. The Department of Defense calls for Draft Method 1633 when testing AFFF (Aqueous Film-Forming Foam) and F3 (Fluorine-Free Foam) for PFAS. At least twelve states have even updated their lab accreditation programs to include Draft Method 1633.
Pace® Baton Rouge is a member of the multi-lab validation (MLV) team for Draft Method 1633, so we have a front-row seat to the latest changes and limitations of the method. Stephen Somerville, Pace® PFAS Technical Director, shared details and his perspectives in a very well-attended webinar earlier this month. This webinar is now available on-demand: A Deep Dive into the Third Draft of Method 1633. In this post, I'll share a few highlights from Stephen's presentation.
The Purpose of Draft Method 1633
As many of you know, EPA Test Methods 533 and 537.1, the only EPA-validated test methods for PFAS currently available, are designed for drinking water. Non-potable liquids (wastewater, landfill leachate, groundwater, surface water, etc.) have higher and often unpredictable levels of suspended solids. This makes Methods 533 and 537.1 unsuitable for these matrices.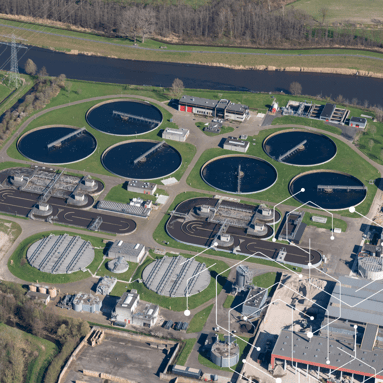 Many labs, including Pace®, have developed their own protocols for testing non-potable waters along with other non-drinking water matrices. However, the lack of a standardized EPA method for non-drinking water samples has caused a great degree of variability in how results are generated.
The U.S. EPA and many states are very focused on controlling PFAS contamination in wastewater discharge. I mentioned NPDES permitting above, but other programs, such as Effluent Guidelines Program Plan 15 and the Toxic Release Inventory (TRI), also focus on wastewater. To effectively monitor and regulate PFAS in wastewater discharge, a standardized method is needed.
The final version of Method 1633 will also cover solids and biota (plant and animal tissue). Having a method available for these matrices will help states and federal regulators address PFAS in fish and game, soils, sediments, and more.
The EPA Fast-Tracks Method 1633
In a comparatively short time, Draft Method 1633 has undergone several revisions. As of this post, the current version is Draft 3 and focuses almost exclusively on wastewater. Draft 4 is anticipated in early 2023 and is expected to include full protocols for wastewater as well as groundwater and surface water. The final method is expected to be published before the end of the year and include protocols for several more matrices, including landfill leachate, soil, sediment, biosolid, and biota.
In addition, DOD ELAP (Environmental Lab Accreditation Program) certification is already available. All new analyses for DOD-associated projects are expected to use Draft Method 1633, following QSM (Quality Systems Manual) Table B-24. Many legacy methods used for analyzing non-potable waters follow the DOD's quality control (QC) protocols described in Table B-15. Table B-24 is updated to specifically address QC protocols for Method 1633.
Individual states have made varying levels of progress in updating their certification programs. Not every state has lab certifications for PFAS in wastewater. Of those that do, twelve are already certifying for Draft Method 1633 and several more are in the process of updating their lab accreditation programs. If you're uncertain what your state requires, you can check with your Department of Environmental Protection or equivalent agency. You are also welcome to reach out to us as Pace® maintains certifications in every state that has an ELAP program.
What's New in Draft 3?
The U.S. EPA and DOD are working together to create protocols that cover a wide variety of matrices, but standardization may only be possible up to a point. Therefore, the current draft of Method 1633 allows for some flexibility, and the final version is likely to allow some modifications.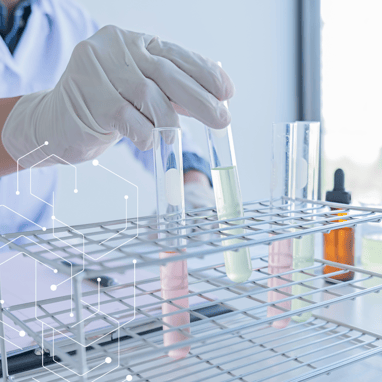 Nevertheless, as currently drafted, Method 1633 does include some specific QC requirements that will increase lab costs and turn-around time. For example, Draft 3 calls for some specifics around sample preparation. No aqueous sample that registers greater than 100 milligrams per liter total suspended solids (TSS) can be directly analyzed by this method. This implies that the lab must do a TSS analysis on all aqueous samples prior to preparation. In addition, if an extract requires greater than a 10X dilution, that sample will need to be reextracted. Draft 3 also requires that samples be kept refrigerated at 0-6°C or frozen below minus 20°C. The method includes additional details on hold times based on the storage conditions.
In the webinar, Stephen went into much greater detail on the protocols included in Draft 3. He also gave his perspectives on where the final Method 1633 will allow for some flexibility and what may change as the requirements are adapted to cover additional matrices. If you're looking for details, you won't be disappointed!
Watch: A Deep Dive into the Third Draft of Method 1633
There's More to Come
As Draft Method 1633 marches toward finalization, we will keep you updated on changes and offer our perspectives on method limitations you should be aware of. We also received far more questions during the webinar than we could cover in the allotted time, so we will be addressing many of the general questions in this blog. If you have additional questions, send those to us, and we'll do our best to get them answered promptly.