The world of PFAS contamination, testing, and regulation has been moving forward at breakneck speed as the U.S. EPA continues to implement its PFAS Strategic Roadmap for 2021-2024. To help Pace® customers stay up to date, we're compiling the latest news and developments we think should be on everyone's radar.
Want Pace® News and Views delivered to your inbox? Subscribe here.
EPA Issues New Health Advisories for 4 PFAS
In what may be the biggest PFAS news so far this year, the EPA issued new interim Health Advisories (HAs) for PFOA, PFOS and first-time, final HAs for PFBS and GenX. When the announcement came over the wire, Paul Jackson, Pace® Emerging Contaminants Program Manager, immediately shared his thoughts about what this means for our customers. You can read that here.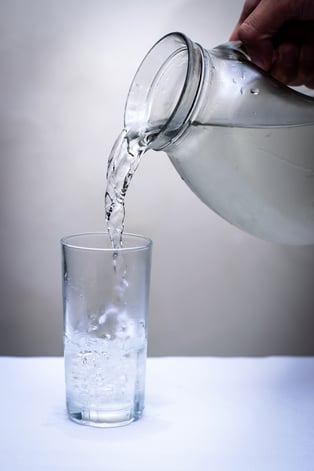 In a nutshell, the advisories weren't unexpected, but the levels for PFOA and PFOS are lower than detectable limits using any existing methods or technologies.* The EPA's response to concerns voiced by the industry is that the agency makes its decisions based on the toxicity data, not on method detection limits. Their recommendation is that detection of PFOA and PFOS at any level in a public water system is grounds for further investigation. What remains to be seen now is how individual states will put that recommendation into action.
*Note from Paul Jackson, Program Manager for Emerging Contaminants, Pace® Analytical: While this is fundamentally accurate, numerous media outlets are erroneously reporting that 4 ppt is the lowest that can be reliably achieved by EPA's test methods. This is the Minimum Reporting Level the EPA chose to list in its UCMR 5 program. EPA has very particular requirements for UCMR which is a multi-year scientific study of the nation's public water systems. For other drinking water analysis programs, most commercial labs reliably report much lower reporting limits, for example 2 ppt, and a Method Detection Limit of less than 0.5 ppt.
3M Loses Battle in New York
Normally, we don't report much on the seemingly endless stream of PFAS lawsuits. However, an article published in WaterWorld caught our eye, and we believe this case is one our industrial clients should make note of. In short, 3M claimed that the New York Department of Health's MCL of 10 ppt for PFOA and PFOS in drinking water was invalid because it was based on insufficient science. The New York Supreme Court rejected their claim, saying that MCLs aren't necessary to hold a company accountable for PFAS contamination.
Of course, the New York Supreme Court doesn't have jurisdiction outside New York, but other states may look at this case for guidance. With the new Health Advisories essentially saying that PFOA and PFOS at any level are unsafe in drinking water, more PWSs across the country will have to contend with questions about the source of even low levels of contamination in their systems. No doubt attorneys general in other states are also eyeing PFAS levels that were previously deemed safe and reconsidering their course of action. Finally, with so many PFAS without MCLs, it may not be just PFOA and PFOS that are the subject of the suits they bring, especially since EPA issued new Health Advisories for GenX and PFBS.
National PFAS testing orders pave the way for future action
One of the challenges with regulating PFAS is the lack of toxicity information. Most industry experts agree there are more than 4700 PFAS compounds. (The actual number varies based on how you define PFAS compounds.) There's also general agreement that, since the compounds are structurally similar, they will produce some of the same health issues. The questions that need to be answered are: At what levels? And to what degree? As ubiquitous as PFAS are in our world, many argue that applying the same regulations to all PFAS that are applied to PFOA and PFOS may be unnecessarily restrictive. At the very least, they call for a science-based decision.
To solve this challenge, the EPA published the National PFAS Testing Strategy in October of 2021. In short, this strategy aims to identify different classes of PFAS compounds that may warrant additional regulation. Achieving that goal requires data – lots of data. To get there faster, the EPA plans to call on industry. The businesses will be required to perform toxicity tests on the chemicals they manufacture or use in the products they produce and provide that data to the EPA.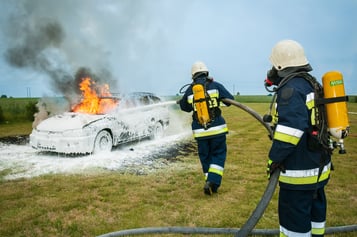 The first test orders were issued by the EPA on June 6th. The Chemours Company, DuPont De Nemours Inc., National Foam Inc., and Johnson Controls Inc. will be required to test 6:2 fluorotelomer sulfonamide betaine (CASRN 34455-29-3), also known as 6:2 FTAB, a compound widely used in aqueous film-forming foam (AFFF) and other products, such as some floor finishes.
PFOA and PFOS as hazardous substances
Finally, with everything going on, it's been a while since we talked about the EPA's plans to designate PFOA and PFOS as hazardous substances under CERCLA. The proposed ruling was slated for the spring of this year. While it could be issued any day now, Bloomberg Law did an informative deep dive on some of the financial wrangling that may be behind the delay: EPA Plan to Use Superfund Law on PFAS Stirs Cleanup Cost Worries. The article also discusses the ruling's impact on current litigation, which will no doubt get even stickier with the new HAs.