Are You Ready for UCMR 5?
As I write this, it's the summer of 2022, and many of our clients are in waiting mode as sampling for UCMR 5 is set to begin in January of next year. Here are some of the most critical details you'll need to know going into 2023.
What is UCMR 5?
First, let's do a level set on what UCMR 5 is for anyone new to the industry. If you've been around a while, you can just skip this section and go to the next entry.
UCMR stands for the Unregulated Contaminant Monitoring Rule. It was established under the Safe Drinking Water Act (SDWA) to help the EPA study the prevalence of unregulated contaminants suspected to be present in public drinking water supplies.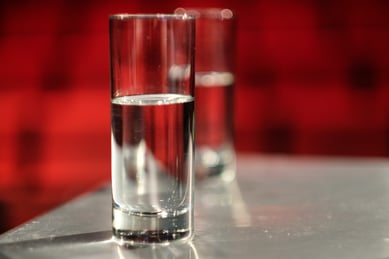 Contaminant candidates are those for which there are no health-based standards established under the SDWA and that are known or suspected to cause human health issues. UCMR compels the EPA to select up to 30 contaminants to study. This list is updated every five years, and PFAS compounds were first added to UCMR 3.
It's important to understand that the UCMR does not set regulatory limits for any contaminants. However, the data may be used by the EPA and the states to inform regulatory efforts. PFOA and PFOS are great examples. Since these two compounds were first studied under UCMR 3, several states have set MCLs (Maximum Contaminant Levels), health advisories, or reporting limits for these compounds. The EPA also plans to issue federally enforceable MCLs for PFOA and PFOS, possibly as early as the end of this calendar year.
Who needs to sample, and what do they need to sample?
Who will be required to begin sampling and what they will be required to sample have changed a bit from past UCMRs. Here are three primary differences:
More public water systems will be required to participate. All public water systems (PWSs) serving 3,300 or more customers will be required to sample each entry point to the distribution system. UCMR 4 only required PWSs serving 10,000 people or more to sample, so UCMR 5 encompasses significantly more water systems than in prior years. The EPA will also select up to 800 smaller PWSs to participate as well.
The addition of PWSs serving between 3,300 and 10,000 people was compelled by the America's Infrastructure Water Act (AIWA) of 2018. This means it is a permanent change to the UCMR program.
On the upside for small PWSs selected by the EPA to participate, AIWA also compels the EPA to pay for the testing of any system selected for the program serving 10,000 people or less. In addition, systems may not be required to sample each and every entry point. As outlined in the EPA's UCMR 5 fact sheet:

More PFAS contaminants. The SDWA requires the EPA to establish a list of 30 contaminants that meet several criteria:
They are not subject to any proposed or promulgated national proposed drinking water regulation

They are known or anticipated to be present in PWSs

They may require regulation under the SDWA
The EPA must propose and publish a new list of 30 contaminants every 5 years. UCMR 5 includes 29 PFAS plus lithium. This is significantly more PFAS than the 6 originally included under UCMR 3.
Important: While PFAS has gotten most of the attention under UCMR 5, the lithium requirement must not be overlooked. Pace® is also approved by the EPA to sample for lithium under UCMR 5 as well.
Fewer sampling points. UCMR 5 focuses on sampling at entry points to the distribution system only. Past UCMR programs included sampling of source water and/or sampling at each distribution system location.
On a related note, many states are also issuing sampling guidance. In some cases, these recommendations may go beyond what is required by UCMR 5. For example, the Connecticut Department of Public Health recently issues a memo asking PWSs to sample source waters as well. If you want us to review your sampling program to help ensure you have UCMR 5 covered as well as other potential state programs, reach out to our emerging contaminants team. Thanks to our work with water systems across the country, our team and pretty in-depth knowledge of what each state requires, and we're happy to share our insights.
When does sampling begin, and how frequently will we have to sample?
Sampling begins January 1, 2023, but not all PWSs are required to begin sampling on that date. However, each system in the program will receive its own 12-month sampling schedule. The frequency depends on the source of the system's water supply.

Which test methods are required for UCMR 5?
To cover all 29 PFAS compounds, testing will require both EPA Test Methods 537.1 and 533. Testing for lithium will require EPA Test Method 200.7.
UCMR 5 requires that all labs providing UCMR 5 testing services be approved by the EPA. Pace has analyzed upwards of 100,000 samples under EPA UCMR 3 and 4 programs and is an EPA-approved lab for UCMR 5.
How much will UCMR 5 testing cost?
The EPA has estimated testing costs to be around $950 per set of samples. We've helped many of our clients develop a plan and budget for the pending UCMR 5 requirements. Reach out to us if you'd like to discuss project or budget planning.
Got questions?
If you'd like a deeper dive into UCMR 5, our on-demand webinar can help: PFAS SDWA Regulatory Status and UCMR 5 Updates for Water Systems. If you have questions specific to your situation, e.g., help with budgeting or sampling protocols, feel free to reach out to us directly.