In 2016, the U.S. EPA issued drinking water health advisories (HAs) based on available toxicity data for PFOA and PFOS of 70 ppt, individually or combined. While HAs are non-enforceable, many states used the EPA's guidance to set state-level rules and regulations. Then, in 2021, the EPA revised its risk assessment for PFOA and PFOS and released draft risk values to the EPA's Science Advisory Board (SAB).
On June 15th, the EPA updated its HAs for PFOA and PFOS from 70 ppt, individually or combined, to 0.004 ppt and 0.02 ppt, respectively. While this is a breathtaking drop for water quality managers, it is in line with the levels the agency proposed to the SAB. Of course, many of us thought they might revise these levels upwards, since the approved PFAS test methods for drinking water (Test Methods 533 and 537.1) can't detect PFAS at those levels.
As we all work to understand what this means to public water systems across the country, here's our take on the announcement. First and foremost, we've already heard from numerous folks asking, "How can they do that? We can't detect PFAS that low in water samples."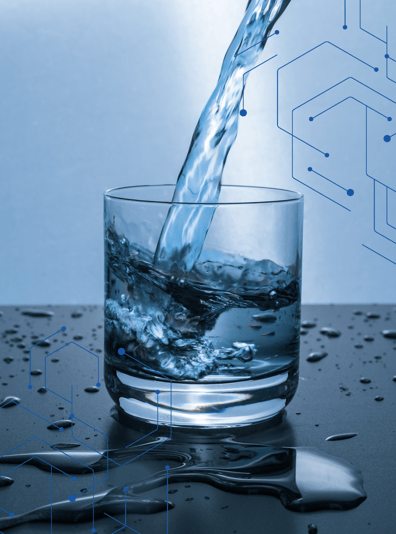 The EPA does not develop HA levels based on available test methods or their limitations, but on human epidemiology studies. The revised HAs are based on new studies and draft toxicity values from the EPA's 2021 draft PFOA and PFOS health effects documents. So how does that work in the real world? EPA's announcement recommends after any detectable levels of PFOA and PFOS, Public Water Systems consider additional monitoring, public notification, listing in CCRs (consumer confidence reports), and switching sources and treatment options. For example, if your laboratory reports a level of PFOA of 4 ppt in your sample, then you should consider taking these measures, according these new HAs.
Also, as noted, HAs are non-enforceable limits. That said, water quality managers should see this as a directional signal for future water programs at the state and federal levels. Remember, the EPA's Strategic Roadmap calls for a proposed national drinking water standard to be issued this fall, with a final rule expected by the fall of 2023.
One of the challenges with using the new HAs to set regulatory limits is that the EPA's approved PFAS test methods for drinking water cannot detect PFOA and PFOS at those levels. The Strategic Roadmap calls for revising the current test methods, but the focus of these revisions appears to be on additional PFAS, not detection limits. That's not surprising since the equipment needed to detect PFAS at those levels just doesn't exist yet.
EPA will evaluate analytical methods previously published for monitoring PFAS in drinking water (EPA Methods 533 and 537.1) to determine the efficacy of expanding the established target PFAS analyte list to include any emerging PFAS.
PFAS Strategic Roadmap: EPA's Commitments to Action, 2021-2024
On a final note, the EPA also announced new HAs for GenX at 10 ppt and PFBS at 2,000 ppt. These are within the current detection and reporting limits, so these new advisories don't create the same issues for public water systems.
As an EPA accredited lab and a partner in their method validation studies, Pace® has a front-row seat to any new developments. As always, we will be keeping an eye on how these new advisory levels are received across the industry and any expectations regulators have for their implementation. In the meantime, you are welcome to reach out to us at PFAS@pacelabs.com with any specific questions or concerns.