The PFAS contamination, testing, and regulatory landscape has been changing at breakneck speed as the U.S. EPA continues to implement its PFAS Strategic Roadmap for 2021-2024. To help Pace® customers stay up to date, we're compiling the latest news and developments we think should be on everyone's radar.
Stay updated on the latest PFAS news.
Have Pace® News and Views delivered to your inbox.
In November, the U.S. EPA issued a report entitled "A Year of Progress Under EPA's PFAS Strategic Roadmap." Clearly, the EPA has made good on many of its proposed actions. However, as 2022 winds down, we're still seeing additional proposals and actions that will have a significant impact on many of our customers.
NPDES Guidance Released to the States
On December 5th, the U.S. EPA released a memo detailing guidance to states for National Pollutant Discharge Elimination System (NPDES) permitting. There weren't necessarily any surprises in the memo, but there was an emphasis on controlling PFAS in the biosolids resulting from wastewater treatment.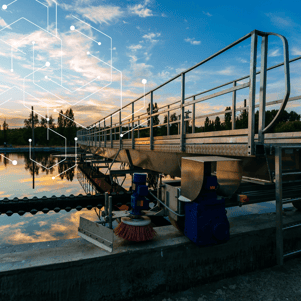 We expect to see even more action on PFAS in biosolids in 2023-2024. Also, as expected, Draft Method 1633 was recommended for NPDES permitting purposes, with Method 1621 to be used in conjunction with 1633 where appropriate. PACE currently holds DOD accreditation for Draft 1633 and is a participant in the Multi Lab Validation of this method. PACE is also proud to be the Single Lab Validator of Method 1621 for Adsorbable Organic Fluorine.
It is possible we'll see Draft Method 1633 finalized before the end of this year for non-potable aqueous matrices. Once that happens, Pace® will be offering informational sessions to ensure you have the information you need to make informed decisions about how and when to use this method. If you haven't already, subscribe to our blog to make sure you get an invitation to join one of these sessions.
TRI Reporting Changes Proposed
Also on December 5th, the U.S. EPA's proposed changes to TRI reporting rules were published in the federal register. Reclassifying PFAS as Chemicals of Special Concern removes the de minimus reporting exemption and expands the reporting requirements for businesses required to comply. Remember, industries covered by TRI include:
Chemicals Manufacturing

Electronics Manufacturing

Farming

Food & Beverage Manufacturing

Incinerators

Landfills

Logging

Oil & Gas

Primary & Fabricated Metals

Publishing

Pulp & Paper

Textile & Apparel Manufacturing
EPA Seeks Additional Comments on Changes to the TSCA Reporting Rule
In June of 2021, the U.S. EPA proposed changes to the reporting requirements under Toxic Control Substances Act (TSCA) that would require manufacturers to provide one-time detail on intentionally added PFAS. For each chemical, manufacturers (including importers) would have to report on the chemical identity, categories of use, volumes manufactured and processed, byproducts, environmental and health effects, worker exposure, and disposal.
Under direction from Congress, this rule was supposed to go into effect on January 1, 2023. That is, until the EPA's Small Business Advocacy Review (SBAR) panel got involved. When the rule was originally proposed, the EPA put the total cost at $10.8M and designated the rule as "No SINOSE" (i.e., no significant economic impact on substantial number of small entities.) Since the SBAR evaluation, the EPA has updated the total cost estimate to $875M. The small business impact alone is expected to be $863M. We expect the EPA to take further action on this rule in 2023, but what that action will be remains to be seen.
DOD Switches to PFAS-free Foam in 2023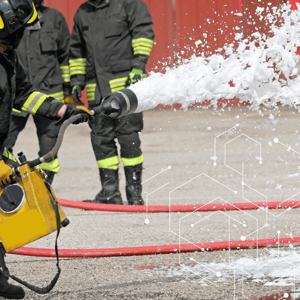 In what could be an environmental and industry game changer, the U.S. DOD plans to publish specifications for PFAS-free fire-fighting foam to replace traditional AFFF in January 2023. Once that happens, the agency will phase out traditional PFAS over the next couple of years. While there is still the challenge of disposal to contend with, this action will unleash what Bloomberg Law calls a "tidal wave" of change. Pace® has extensive experience in AFFF analysis and offers multiple PFAS and Organic Fluorine methods to aid quantification of these analytes.
CCL 5 Broadens Focus on PFAS
In what is surely a sign of things to come, the U.S. EPA included PFAS as a class of compounds in the fifth revision of its Chemical Contaminant List (CCL 5). To be clear, this group does not include all 5000+ PFAS compounds, but they did expand the list to include all PFAS that have at least one of three chemical structures:
R-(CF2)-CF(R′)R′′, where both the CF2 and CF moieties are saturated carbons, and none of the R groups can be hydrogen

R-CF2OCF2-R′, where both the CF2 moieties are saturated carbons, and none of the R groups can be hydrogen

CF3C(CF3)RR′, where all the carbons are saturated, and none of the R groups can be hydrogen
The group excludes PFOA and PFOS, as these two compounds are already in the process of being regulated. The CCL prioritizes compounds for investigation and regulatory action under the SWDA (Safe Drinking Water Act).
Knowledge & Insights On-Demand
Looking to level up your PFAS knowledge fast? Here's an on-demand webinar that can help:
Now What? Insights Into the New EPA PFAS Health Advisories