The PFAS contamination, testing, and regulatory landscape has been changing at breakneck speed as the U.S. EPA continues to implement its PFAS Strategic Roadmap for 2021-2024. To help Pace® customers stay up to date, we're compiling the latest news and developments we think should be on everyone's radar.
Stay updated on the latest PFAS news.
Have Pace® News and Views delivered to your inbox.
Where Are the MCLs?
The U.S. EPA's goal of proposing MCLs (Maximum Contaminant Levels) for PFOA and PFOS in drinking water in the fall of 2022 has come and gone. The agency has not publicized a reason for the delay. Still, it's important to remember that proposing MCLs by the fall of 2022 was an aspirational goal outlined in the agency's 2021-2024 PFAS Strategic Roadmap. It was not a statutory deadline. Under the SDWA (Safe Drinking Water Act), the EPA still has until March 2023 to propose a regulation and an additional 18 months after that to finalize the rule. We'll be watching this one closely in Q1.


What's in the Omnibus Spending Bill?
The text of the 2023 Consolidated Appropriations Act, colloquially referred to as the "1.7 trillion omnibus spending bill" (plus or minus a few adjectives, depending on your point of view), has been passed. Most of us, including many of our representatives in Congress, don't have time to read the entire 4,155 pages to learn what's in it. Thankfully, for those of us looking for specific topics, the search bar comes in handy.
In the 2023 bill, two clauses address PFAS: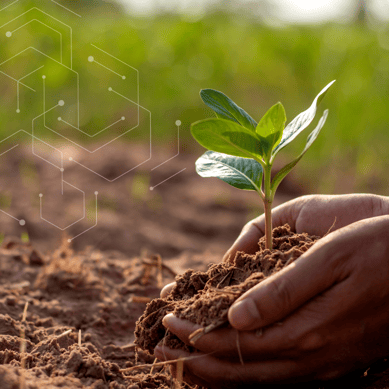 Section 766 appropriates $5 million for testing soil, water, or agricultural products for PFAS at the request of agricultural producers. This money may also be used to assist producers impacted by PFAS contamination with the cost of mitigating the impact on their operations. The bill specifically calls for prioritized assistance to agricultural producers in states and territories that have established a tolerance threshold for PFAS in food or agricultural products. Since most states have not established maximum PFAS levels in food or agricultural products, it could prompt some state legislators to consider new PFAS legislation.
Section 3506 calls on the Secretary of Health and Human Services (HHS) to assess the use of PFAS in cosmetics and available scientific evidence regarding the safety of cosmetic products containing PFAS. Within three years after the bill is enacted, HHS must publish a report of its findings on the U.S. Food and Drug Administration (FDA) website.


U.S. EPA Approves ASTM for Phase 1 ESAs
As we've noted in recent articles, PFAS testing has not historically been an integral component of Phase 1 Environmental Assessments (ESAs). However, with the U.S. EPA announcing its intention to designate PFOA and PFOS as hazardous substances under CERCLA, many environmental consultants are starting to include PFAS in their Phase 1 ESAs to help limit client liability.
On December 15, 2022, the EPA approved the American Society for Testing and Materials (ASTM) Standard Practice for conducting Phase I ESAs (ASTM 1527-21). Interestingly, this standard treats PFAS as a non-scope consideration, not as a recognized environmental condition. Nevertheless, as law firm Thompson Hine points out in a recent article, "Those who want to understand the liability risk associated with purchasing or leasing a particular property should consider evaluating whether PFAS contamination may be present on a subject property regardless of how the revised ASTM Phase I standard addresses PFAS."
EPA Completes a Toxicological Review of PFBA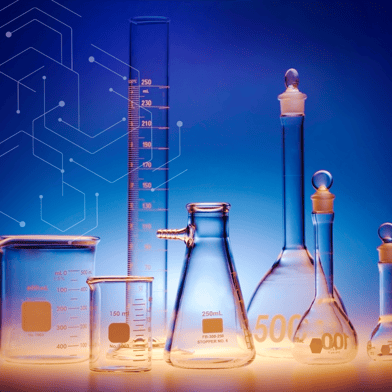 In December 2022, the EPA announced that it had completed its toxicological review of PFBA. The four other PFAS compounds for which the EPA has completed a review include PFOA, PFOS, PFBS, and Gen X. Since the agency has issued health advisories for these four PFAS compounds, we will likely see one for PFBA as well. Meanwhile, the EPA continues to work on its assessment of four additional structurally diverse compounds: PFHxA, PFHxS, PFNA, and PFDA.
3M Discontinues the Use and Manufacture of PFAS
While not the first company to do so, 3M, one of the most high-profile manufacturers of PFAS and products containing PFAS, has pledged to discontinue the use of ALL fluoropolymers and fluorinated fluids by the end of 2025. This announcement has received a LOT of attention in the media, but only time will tell what ripple effects the move will have on industry.

Happy New Year!
From all of us at Pace®, we wish you a happy and prosperous 2023! In the coming year, we'll continue to provide the insights, analysis, and testing services our customers need to navigate the ever-changing PFAS regulatory landscape. We're also excited to build new relationships as we continually evolve our services to meet the growing demand for analysis of PFAS and other emerging contaminants. Reach out to us and let us know how we can help.