We're less than a month into the new year, and plenty has happened in the world of PFAS contamination and testing . To help Pace® customers stay up to date, we've compiled the latest news and developments we think should be on everyone's radar.
Stay updated on the latest PFAS news.
Have Pace® News and Views delivered to your inbox.
U.S. EPA Opens the Books on PFAS Reporting Data
While there aren't any national MCLs on PFAS yet, the U.S. EPA has taken a number of actions that will increase the amount of data available on the presence of PFAS being manufactured, imported, used, or discharged into the environment. Much of what we've been reporting over the last several months focused on the use of existing programs, such as the Fifth Unregulated Contaminant Monitoring Rule (UCMR 5), Toxic Release Inventory (TRI), National Pollutant Discharge Elimination System (NPDES), Resource Conservation and Recovery Act (RCRA), Toxic Substances Control Act (TSCA), etc., to gather this data.
While much of the data is publicly available, it's not been easy to get a big-picture view of potential PFAS contamination as these programs are run by different groups within the agency. That changed in January with the EPA's release of an online, publicly available PFAS Analytical Tool that allows users to access PFAS reporting data on a nation-wide or local level. It will be interesting to see how the public and the press uses this resource in the coming months, especially in light of the new health advisories for PFOA, PFOS, PFBS, and GenX and the UCMR 5 occurrence data that is expected to start coming online mid-2023.
PFAS Covered by TRI Continues to Expand
The U.S. EPA's Toxic Release Inventory (TRI) database tracks toxic chemical releases from industrial facilities into the environment. On January 6, 2023, the agency announced it would be adding 9 additional PFAS to TRI reporting requirements, bringing the total number of PFAS up to 189. The chemicals added include:
PFBA (CAS# 375-22-4)

Perfluorobutanoate (CAS# 45048-62-2)

Ammonium perfluorobutanoate (CAS# 10495-86-0)

Potassium perfluorobutanoate (CAS# 2966-54-3)

Sodium perfluorobutanoate (CAS# 2218-54-4)

Alcohols, C8-16, γ-ω-perfluoro, reaction products with 1,6-diisocyanatohexane, glycidol and stearyl alc. (CAS# 2728655-42-1)

Acetamide, N-[3-(dimethylamino)propyl]-, 2-[(γ-ω-perfluoro-C4-20-alkyl)thio] derivs. (CAS# 2738952-61-7)

Acetic acid, 2-[(γ-ω-perfluoro-C4-20-alkyl)thio] derivs., 2-hydroxypropyl esters (CAS# 2744262-09-5)

Acetamide, N-(2-aminoethyl)-, 2-[(γ-ω-perfluoro-C4-20-alkyl)thio] derivs., polymers with N1,N1-dimethyl-1,3-propanediamine, epichlorohydrin and ethylenediamine, oxidized (CAS# 2742694-36-4)

EPA & Army Corps of Engineers Update WOTUS Definition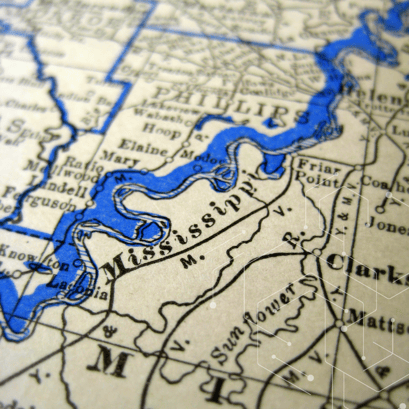 On December 30, 2022, the U.S. EPA and Army Corps of Engineers updated the definition of what types of bodies of water qualify as Waters of the U.S. (WOTUS) and would, thereby, be subject to regulatory action under the Clean Water Act (CWA). This redefinition could have an impact on entities with "relatively permanent" bodies of water that have a "significant nexus" to traditional WOTUS. For example, the NPDES (National Pollutant Discharge Elimination System) is a permitting program designed to regulate the discharge of pollutants into WOTUS. The redefinition could increase the reporting requirements for companies discharging wastewater containing PFAS.

EPA Issues More PFAS Test Orders
In October of 2021, under the auspices of the Toxic Substances Control Act (TSCA), the U.S. EPA create the National PFAS Testing Strategy to help address the lack of toxicity data for the majority of PFAS compounds. Under this program, the EPA is authorized to issue test orders to manufacturers of PFAS compounds, requiring them to submit toxicity data. This can be existing data from past research or new research initiated in response to the test order. On January 4, 2023, the EPA issued test orders to Chemours, DuPont, and 3M to submit toxicity data for HFPO (CAS #428-59-1), a PFAS used in making plastics and in organic chemical .
To be clear, these are testing orders issued to the manufacturers of this compound. They are not orders to industry to begin testing for HFPO in various matrices. In fact, there are no current EPA-validated analytical methods that can analyze for HFPO.

Testing Private Wells for PFAS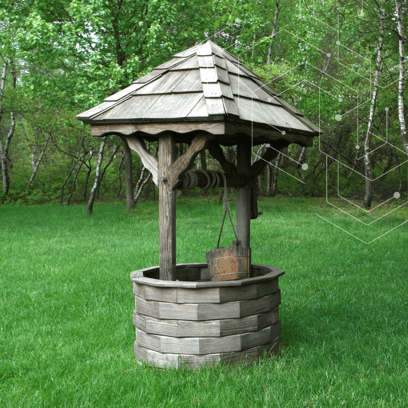 UCMR 5, the drinking water sampling program mandated by the EPA under the auspices of the NDAA (National Defense Authorization Act), doesn't cover private wells. However, some states are voluntarily funding programs to test private wells and small systems not covered by UCMR 5. As this story points out, PFAS can show up in some unexpected places, far from suspected sources of contamination.
Pace® is a UCMR-approved lab. We also offer testing programs for private wells and smaller systems. We'd be happy to help with your 2023 budgeting and planning by providing cost estimates. Reach out to us for a consultation or a quote.

EU Countries Look to Expand Definition of PFAS
As you may know, estimates for how many PFAS there are ranges from just under 5,000 to more than 12,000. A contributing factor to this discrepancy is the slight difference in how PFAS are defined by various industry organizations. Five countries in the EU are pushing for a ban on HFOs, a class of compounds commonly used in cooling applications as a replacement for HFCs. While HFOs have not been seen as PFAS in the U.S., that may change. As this article points out, if such a ban is successful, it will have wide ranging implications for the HVAC industry.

EPA Updates NPDES FAQ
Recently, the U.S. EPA added more details to its NPDES (National Pollutant Discharge Elimination System) FAQ page, providing an update on Draft Method 1633. As we've mentioned in past News and Views, the EPA issued a memo in April of 2022 that stated, "In the absence of a final 40 CFR § 136 method, use CWA wastewater draft analytical method 1633." However, the new FAQ page says that in the absence of a final method the applicant may use any suitable method..."
In our opinion, most NPDES permittees should use Draft Method 1633 if at all possible. While not finalized, this method was designed with NPDES in mind. Not having to justify the use of some other method should also reduce your administrative burden, a welcome change to those struggling to keep up with PFAS reporting requirements. Pace® offers this method at several of the labs in our network and will seek certification when it becomes available.

Update on Draft Method 1633
In the updated NPDES FAQ, the U.S. EPA also provides an update on the status of Draft Method 1633. As noted, the current version (Draft 3) contains updated quality control criteria, and NPDES permit applicants are encouraged to use this version. Final quality control acceptance criteria derived from the multi-lab validation study for all aqueous matrices is expected to come later. The final Method 1633 is also expected to include quality control criteria for other matrices, such as solids, leachate, and fish tissue. Pace® has been participating in the multi-lab validation study, and we'd be happy to answer any questions you may have.
Get the latest on Draft Method 1633 by attending our Webinar: A Deep Dive into the Third Draft of Method 1633 for PFAS.